Library &
Reading room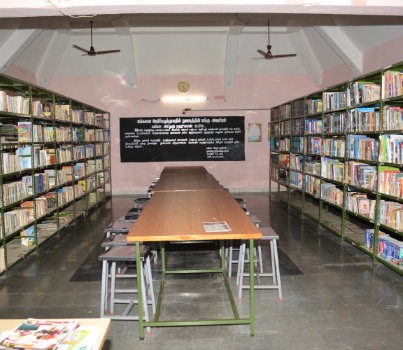 Our School library has more than 100 topic books.
Right from class IV to XII std students are reading books & magazine. Every day 3&4class students are using library for 45 mins reading.
The students have library card with them.During the free hour, they can collect the book to read at home. Simply reading will not help
them to improve their knowledge.
Our school library books are helpful to refer for the competition like Essay, Writing, Elocution, and Science Exhibition as well as for
science research.
Reading Text book alone is not sufficient to improve the skill.Students should learn historical events, Epics, life oriented books. They
should learn life history of Great leaders.
We have books like herbal remedies which are useful for us. We have holy books like Quran, Bible, Bhagavad Gita and other books to
improve their life style in proper manner.